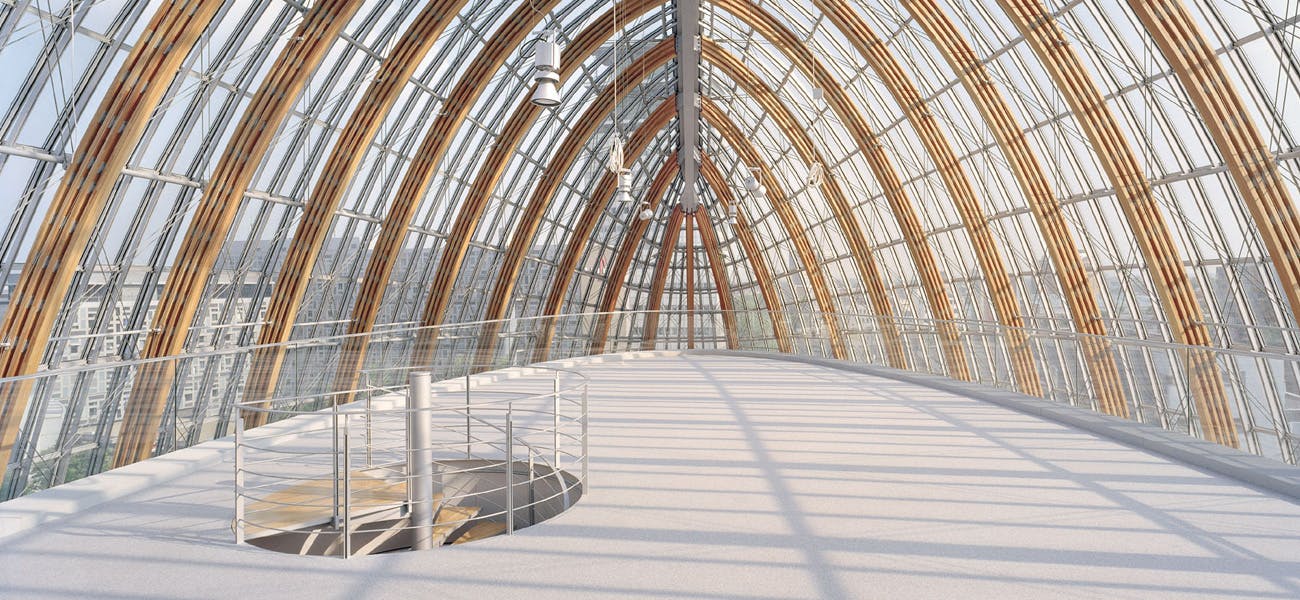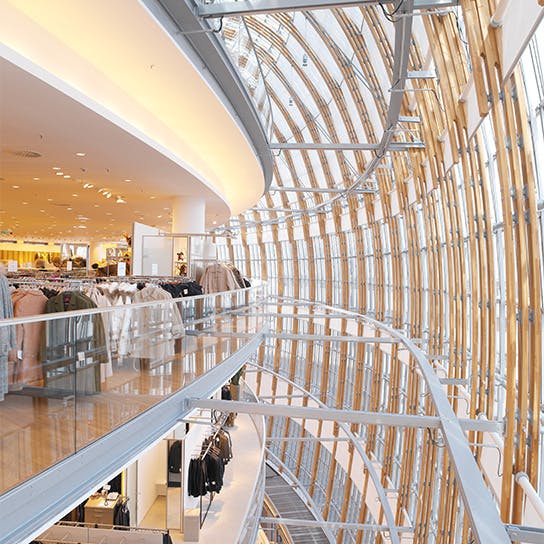 ARCHITECTURE REPRESENTATIVE OF HIGH STANDARDS
Peek & Cloppenburg* wishes to give its customers unique shopping experiences. The stores play a vital role here. Peek & Cloppenburg* has stores ranging in size from 1900–17,000 m2 in central and easily accessible locations across Germany as well as abroad. The fashion company has a total of around 140 stores in 15 countries. Every store – whether in city-centre or attractive shopping mall locations – is distinctive due to attractive and appealing store designs as well as high-quality brand shops styled to create an original ambience.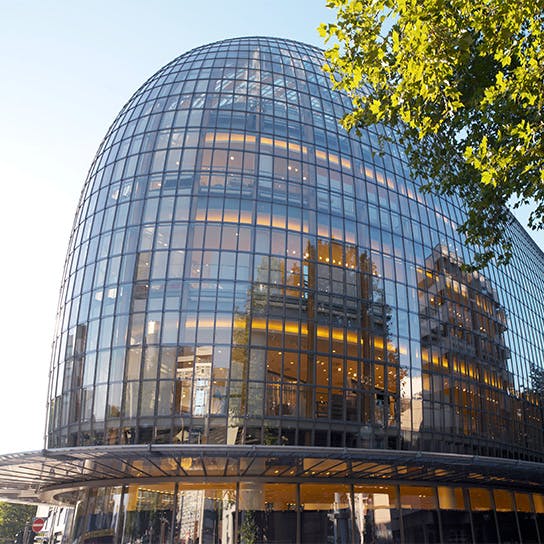 11 WORLD-CITY STORES THAT LEAVE NOTHING TO BE DESIRED
Peek & Cloppenburg* flagships are the 11 state-of-the-art world-city stores each with its unique range of products and exclusive ambience. The elegant buildings in prime locations convey the top quality of the products inside and are representative of the company's own high standards. Furthermore, the architecture blends harmoniously into the cityscape and attracts visitors through its uniqueness.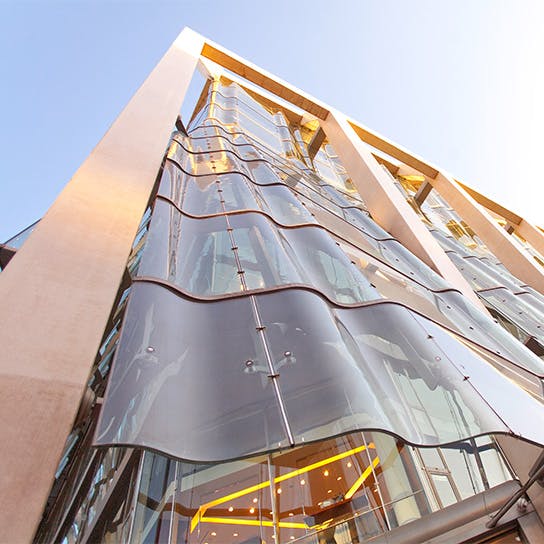 ICONIC BUILDINGS FROM RENOWNED INTERNATIONAL ARCHITECTS
Behind the iconic buildings are world renowned and progressive architects who have created distinctive building to match the architecture of each city. Leading contemporary architects took part in the international contests for the world-city stores. Among the creative minds responsible for the new shopping palaces are Richard Meier, Renzo Piano and Professor Gottfried Böhm as well as Charles Willard Moore and Professor Joseph P. Kleihues.
Peek & Cloppenburg* continues to expand and is planning to open more stores in Europe. Growth of the fashion company is taking place especially in Eastern Europe.